Food and Beverage Strategy Leaders
Food Service Matters (FSM) is a full-service consultancy creating a new dynamic in hospitality management consulting for restaurants, convention centers and sports and entertainment venues. We advocate and advise on all things food and beverage and provide owners and executives with an industry leading strategic perspective on what today's fans expect with a global perspective and fresh eyes evaluation of their current operation. We specialize in working with teams and their design partners throughout the entire process of renovations, new builds or programming evaluations to ensure a thoughtful process that is completely overseen by our group of advisors. We have consistently delivered out-of-the-box thinking that has resulted in a world class food and beverage experience.
Strategy That Breeds Success
There's a clear reason why Food Service Matters has seen its food and beverage consulting practice double year over year. Along with its distinct focus on disrupting the routine of conventional thinking, FSM's success is largely due to its "tell it like it is" culture, creative and insightfully precise study of their partners' data, embracing the brand DNA of each team and keen ability to determine pioneering solutions to make our partners' businesses better.
Food Service Matters fosters a deliberate culture of intensely direct, "straight shooting" partner service and a relentless discipline to get deep into the details of operational systems, which brings wins for partners who are already operating at an extraordinary level of excellence and continues to raise their food and beverage standards for authentically satisfying fan experiences. The team works with partners on creating vision blueprints for future business, operations, kitchen equipment evaluation, technology solutions, request for proposal development and management, financial modeling, marketing, specialty event coordination, strategic planning, sponsorship activation strategy, data insight and analytics.
Partnering To Create Perfection
FSM is proud to share the spotlight with a global roster of iconic venues and partners including professional sports; collegiate; entertainment; and leisure such as The Rose Bowl, The Golden State Warriors, New Orleans Saints, Vail Resorts, Calgary Flames, Miami Open, USC, NASCAR, Notre Dame University, University of Alabama, Tennessee Titans, Memphis Grizzlies, The Phoenix Suns, Atlanta Hawks and Madison Square Garden. Through strategic thinking and innovative insight, each partner has seen the radical difference working with FSM makes.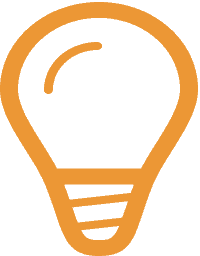 Mike Plutino,
Founder & CEO
Straight Shooting • High Energy • Visionary
Mike Plutino is Food Service Matters principal founding partner. As senior partner, Mike works with clients to bring innovation and guest-driven experiences, products and service standards to market. He is equally focused on savvy brand development and profitability. Mike is responsible for delivering relevant, solution-based programming across all partners and is active in applying operational excellence with new thinking and market leading creativity.
Mike has enjoyed a mouthwatering career in hospitality, cutting his teeth in food and beverage with Hyatt Hotels and Resorts where he spent eight years in major Markets from New York to Los Angeles in addition to forging new revenue channels with corporate partnerships such as the Hyatt Lodge at McDonalds Worldwide Campus in Oakbrook. Mike continued to learn and lead in the luxury hospitality category joining Renaissance Hotels at the Grand Beach Resort in St. Thomas, USVI.
Professional Experience:
30+ years of restaurant, entertainment, convention center and leisure and sports industry expertise:
• Founder & CEO, Food Service Matters
• Regional VP, Levy Restaurants
• Director of F&B, MGM Resorts
• Managing Partner, Boulder Concepts
• Director, Renaissance Hotels & Resorts
• Director, Hyatt Hotels & Resorts
Key Project Experience:
• Madison Square Garden
• Barclays Center
• Atlanta Hawks
• Rose Bowl
• Chase Center
• New Orleans Saints + Pelicans
• University of Notre Dame
• Atlanta Braves
• Vail Resorts

Intensly Analytical • Operationally Focused • Relentless
Jim Dalton is the operational mastermind behind hospitality industry leader Food Service Matters leading operational innovation and efficiencies for FSM's expanding client roster. With over 30 years of experience in the hospitality industry, Jim has a proven track record of successfully leading businesses in P & L management, revenue generation, guest satisfaction and culinary innovation.
Jim's extensive background in hospitality includes a degree from the Culinary Institute of America as well as roles with industry heavy hitters Hyatt Hotels, Applebees International, Aramark and Levy Restaurants where his leadership maximized revenue and created operational standards and best practices while enhancing the guest experience.
With Food Service Matters, Jim's brings his expertise in operational impact and revenue driving solutions to clients such as Speedway Motorsports Inc. and the Tennessee Titans with the skill and leadership that were showcased at Superbowl XL, the Kentucky Derby, the World Series, Indianapolis 500 and multiple NBA, NFL and NASCAR venues.
Professional Experience:
30+ years of restaurant, entertainment, convention center and leisure and sports industry expertise.
• President, Food Service Matters
• National Director of Concessions, Levy Restaurants
• Director of Operations, Aramark
• Director of Customer Service, LSG Sky Chef
• Regional Director, Applebee's International
• Restaurant Chef, Hyatt Hotels
Key Project Experience:
• Tennessee Titans
• SMI Motorsports
• Penn State University
• F1 Miami Grand Prix
• University of Alabama
• Miami Dolphins
• New Orleans Saints + Pelicans
• University of Notre Dame
• Mississippi State University
• Vail Resorts
• The Forge

Ian Orr,
Vice President | West Coast
Relationship Focused • Detail Oriented • Consistent
Ian's career started in culinary working 25 years with Weston Hotels, Caesars Resort, Ritz Carlton Hotels and Levy Restaurants. The last 15 years was in operations moving into a VP of Operations position with Levy Restaurants based at Staples Center in Los Angeles where he oversaw over 20 high profile properties and was responsible for over $200 million in revenue.
He is a highly skilled Senior Executive in the Food & Beverage Industry experienced in opening operations at world-class hotels, restaurants, ski resorts and major sports venues across the nation, Europe and Mexico. Design and Construction projects included the O2 in London, Tele-2 Stadia in Stockholm, T- Mobile Arena in Kansas City, Indian Wells Tennis Garden to name a few of the over 20 projects completed.
This distinguished background of achievements in culinary and operations has given Ian a very wellrounded knowledge and philosophy in food service. Profit generation, and true hospitality are always his focus. Global strategic management of high-profile events like the Rose Bowl Game generating over two million in revenue for a single day to opening day for a
new venue is the passion Ian lives for.
Professional Experience:
40+ years of restaurant, entertainment, convention center and leisure and sports industry expertise. Ian has participated in 17 Grammy's, 5 NBA finals, 2 World Series, 2 Stanley Cup finals, Americas Cup Race, and the Electric Daisy festival in Las Vegas.
• Vice President FSM
• Regional VP, Levy Restaurants
• Regional Executive Chef Levy
• Executive Chef Levy
• Ritz Carlton Executive Chef
Key Project Experience:
• Staples Center
• O2 London
• O2 Berlin
• Mammoth Ski Resort
• Los Angeles Dodgers
• The Rose Bowl
• Indian Wells Tennis
• Ritz Carlton Buckhead
• Century Plaza Hotel